We use smart weather stations in the fields of meteorology, agriculture, environmental detection and management. Smart weather stations carry out all-weather on-site detection of air temperature and humidity, illumination, wind speed, wind direction, rainfall, soil moisture, evaporation and other elements.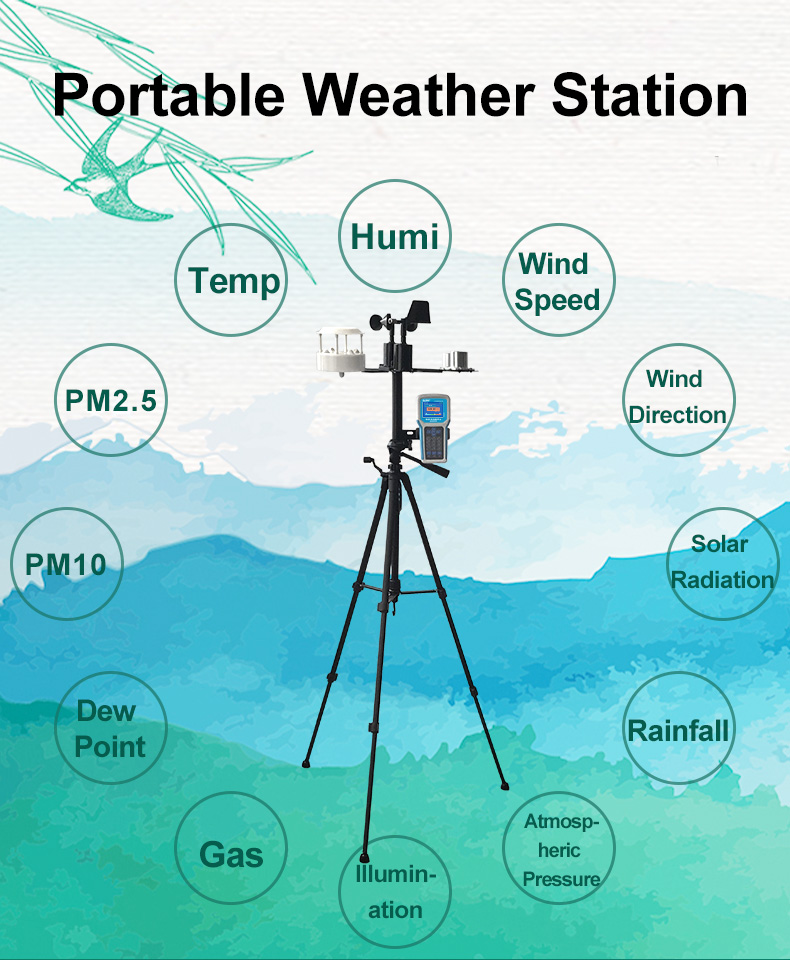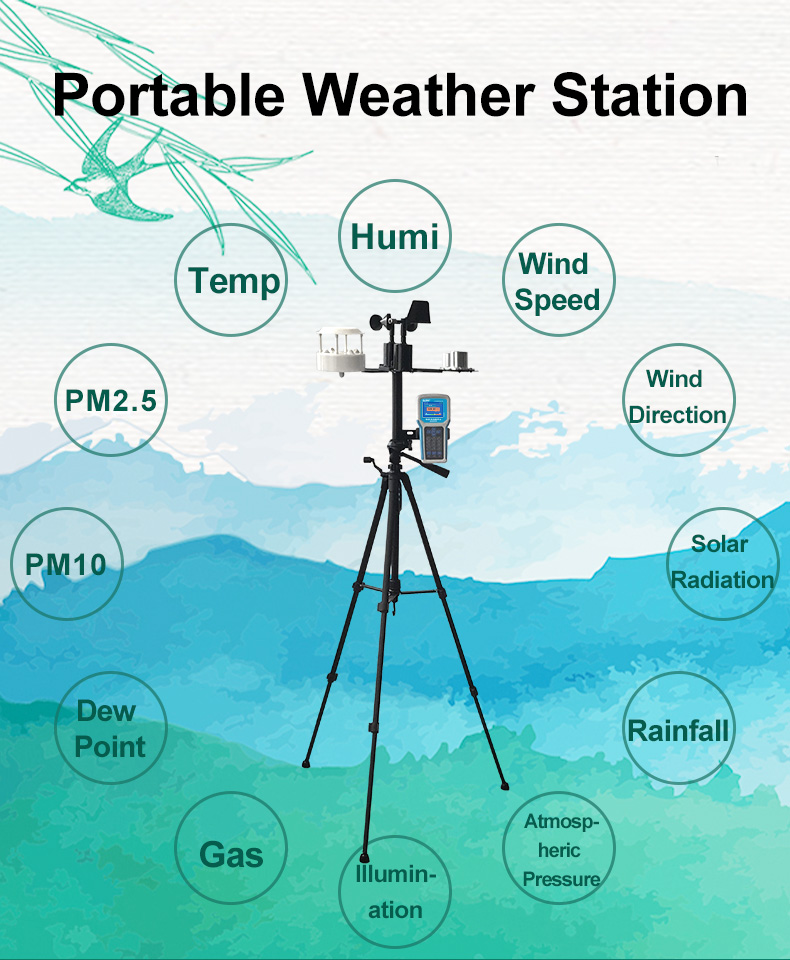 Portable smart weather station NB-IOT is particularly suitable for mobile environments and outdoor or indoor environments without WIFI.
The weather station developed in this project is equipped with corresponding sensors to provide environmental temperature and humidity, environmental illumination, wind speed, wind direction and soil moisture environmental data. At the same time, the smart weather station can control the opening and closing of the external water pump according to the soil moisture.
Miniature weather station
The wind speed sensor, direction sensor and PM2.5 sensor of the micro weather station measure the environment respectively. The measured data are transferred to the microcontroller for analysis and calculation, and then the analysis results are sent to the screen output.
PM2.5 temperature, humidity and atmospheric pressure monitoring
(1) SCM real-time collection of liquid crystal real-time display: temperature value, humidity value, PM2.5 concentration, atmospheric pressure.
(3) liquid crystal real-time display: temperature and humidity, PM2.5 reading, atmospheric pressure.
(3)Upload the temperature, humidity, PM2.5 concentration reading and atmospheric pressure information of the liquid crystal display to the Bluetooth mobile phone through the Bluetooth module for viewing.
(4) we use it for meteorological observation, environmental quality detection and other directions.