Tipping bucket rain sensor for rainfall detection
The rain sensor module can accurately measure the amount of rainfall in the atmospheric environment. This compact rainfall sensor module measures rainfall in real time.
The advanced support electronics of this sensor makes it compact and reliable. This rain gauge has a tipping bucket which recognized as a standard for rain detection. It provides accurate and reliable precipitation measurement. It is designed for ease of use.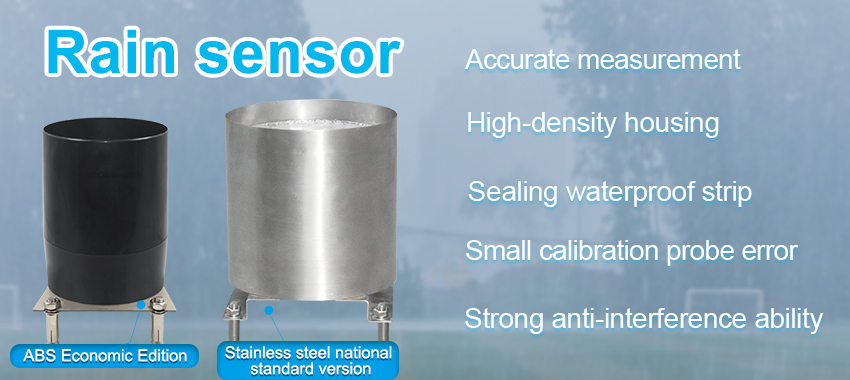 The sensor module casing is a plug and play module. The module is robust and works with great stability in extreme weather conditions. The module has shown great long term stability and accuracy.
All outdoor air quality monitoring systems are offered with this sensor module as an accessory. Automatic Weather Station (AWS) majorly use the module as a standard offering. Therefore, this module is ideal for applications like weather monitoring, disaster prevention, agriculture, and road safety.
The rainfall sensor module comprising of tipping bucket collects the rainfall into a tiny bucket which tips down once it gets overbalanced. The buckets tips after collecting a specific amount of rainfall and is recorded as count which is then converted to rainfall measurement.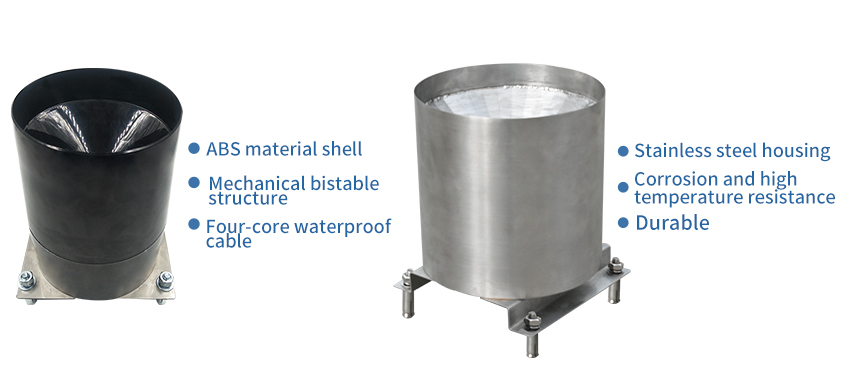 How does a tipping bucket stainless steel rain sensor work?
The tipping bucket rain sensor working principle is counting the number of times the tipping bucket falls. The tipping bucket is made of stainless steel and divided into two half-cone chambers with equal volume by a partition in the middle. It is a mechanical bistable structure. When one chamber receives water, the other chamber is waiting. When it rains, the rainwater collected by the water receiving port enters the metering bucket through the funnel. When the volume of the received rainwater reaches the predetermined value of 0.2mm, the chamber will overturn due to gravity and be waiting, and the other chamber will be in a state of receiving water. When the water receiving volume reaches the predetermined value, the bucket will overturn again and be waiting. Magnetic steel is installed on the sidewall of the tipping bucket, which scans from the side of the dry reed tube when the tipping bucket flips to make the dry reed tube on and off. That is, every time the tipping bucket is overturned, the dry reed tube will be switched on and send out a pulse or 485 signal. This is the working principle of the stainless steel tipping bucket rain gauge.
Features:
(1)ABS, stainless steel two shells are available
The rain socket is made of stainless steel with high density, small error caused by stagnant water and accurate measurement. Stainless steel shell, corrosion resistant, high temperature resistant, durable.
The rain socket is made of ABS engineering plastic with high finish and small error caused by stagnant water. ABS shell, mechanical bistable structure, four core waterproof cable.
(2)Support active data reporting, accurate measurement, free cloud platform, high sensitive probe;
(3)Strong anti-interference ability, low power consumption products, a variety of transmission signals.