Background:
How can the Earth support 9-10 billion people? "Smart agriculture" is an important part of answering this existential question: achieving extremely efficient food production through the targeted use of the latest technology, computer support and, where possible, full automation. Precise placement of seeds alone; Fruit carefully picked by a mechanical gripper; Low dose, targeted application of fertilizers and plant protection products. These operations require lots of small electric motors that are strong and powerful.With the development of smart agriculture, all kinds of smart agricultural equipment are widely used in agricultural production and planting.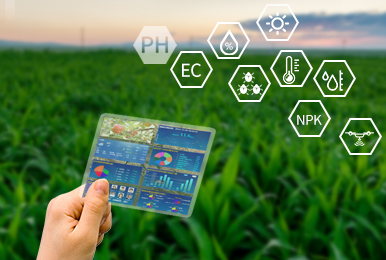 Focus on the factory, not the field
To date, many important steps in crop cultivation, such as planting, fertilization and plant protection measures, have been based on land area. When sowing seeds or pesticides, count the amount per acre or hectare; The machine dispenses material at an appropriate flow rate. However, instead of fortifying the plants, for example, some of the nitrogen fertilizer goes into the groundwater, where it clearly does not belong. Jobs such as pruning fruit trees or harvesting delicate fruit and vegetable varieties require expensive manual labor, and a growing number of businesses face staffing shortages.
Smart agriculture uses modern technology to make farming more efficient, use all resources more sparingly, free people from monotonous work and increase yields. In this context, people also talk about precision agriculture, digital agriculture or e-agriculture. Using computer-supported and networked processes as well as machine learning and customised robotic capabilities, the focus can be placed on individual factories rather than entire fields.
The more the measures are directed at the plant, the more cost effective their use will be. For example, herbicide use can be significantly reduced if applied to individual plants in a more targeted manner. The robot can harvest fruits and vegetables continuously, always at optimum ripeness.
Light, autonomous field robots also offer the opportunity to protect the ground. Today's large farm machinery weighs up to ten metric tons. With this weight, each pass results in intense soil compaction. This greatly limits the ability of the affected soil layer to absorb water and air, thus seriously affecting soil lifetime; The growth and health of crops in areas near the path were also affected. Smart agriculture can help promote healthier soils and increase biodiversity.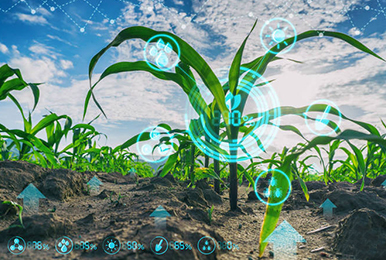 Automation in agriculture and horticulture
Currently, many applications exist only as research or prototypes. But smart agriculture is already being put to practical use, such as precision farming. This was originally developed for research and seed breeding. These machines can plant individual seeds at precisely defined intervals. Each plant has plenty of room to grow, and the area is used optimally. At the same time, valuable seeds are being used extremely efficiently.
The most modern machines use a separate module with an electric drive per row. A motor drives a grooved or toothed disc that delivers individual seeds to the outlet. Using a smart controller, you can precisely set the optimal spacing for each type of seed. When driving around corners, the different radii of each row can be compensated. Feeding the seeds into the disc is also controlled using an electric closure.
When growing vegetables and flowers in a greenhouse, many plants first germinate in small POTS and then replant in large POTS or flower beds. In modern horticultural enterprises, machines sort and process plants and POTS. Their machines are very similar to those used in industrial production and logistics. There are conveyor belts and roller conveyor belts on which pallets containing different stages of product are transported, sorted and replated. The grippers used here differ from those used in similar devices in other industries only in their "finger" shape. They are powered by tiny motors that automatically process individual POTS and root balls.
Autonomous fruit and vegetable harvesters have yet to reach full-fledged versatility, but the direction of the technology is clear: camera-assisted sensors detect the ripeness of strawberries or peppers based on their color and shape and record their exact location. The on-board computer uses the data to control the robotic arm, which is equipped with a plate cutter and a collecting device. Prototypes of the technology are filled with electric motors, from single-wheel drives and robotic arms to cutting equipment and collecting systems for harvesting produce.