Product Introduction
Soil Hygrometer are an important tool for detecting soil health, which can reflect the current soil moisture, temperature, salinity, or fertility in real-time. Provide data support for soil moisture monitoring, agricultural irrigation, and forestry protection industries. This soil moisture sensor can be used with our self-developed handheld soil data logger.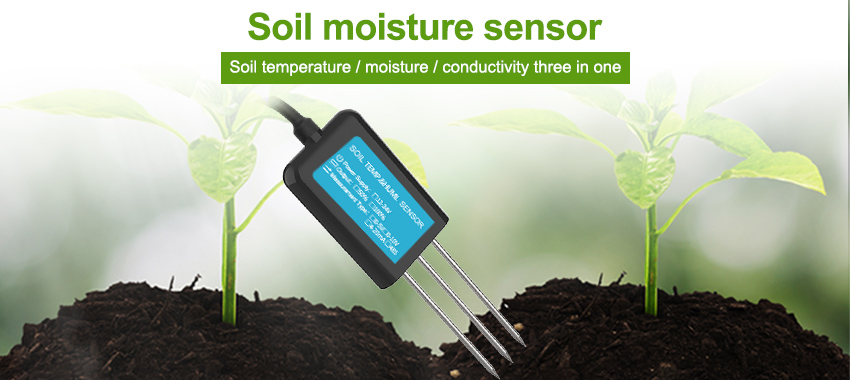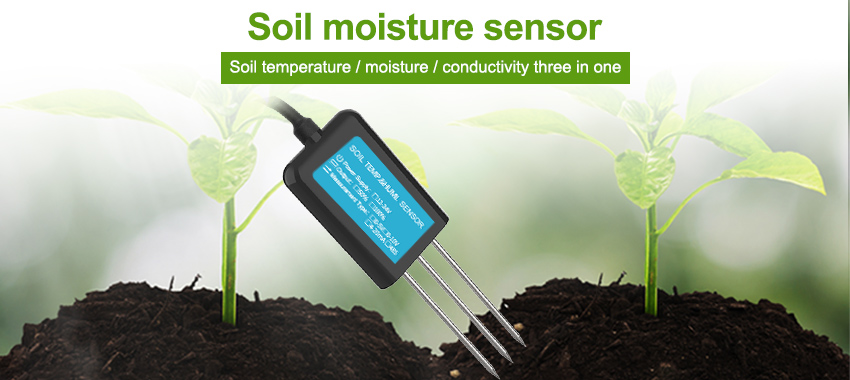 * Model: JXBS-3001-TR
* Minimum order quantity: 1 piece
* Delivery date: within 24 hours
Soil Hygrometer Features:
1. Simple to use, less operation steps, fast measuring speed, no reagent, no limit on the number of tests.
2. High measuring accuracy, fast response speed and good interchangeability.
3. The electrode is made of specially treated alloy material, which can withstand strong external impact and is not easy to damage.
4. Completely sealed, acid and alkali corrosion resistance, can be buried in the soil for long-term dynamic test.
5. Probe plug-in design, accurate measurement, reliable performance.
6. JING XUN is a manufacturer with 6 years of production and sales experience. Top brand. Can provide you with professional technical support and solutions. Provide a free data platform for you to view the data. Provide customized services and support customers' secondary development.
7. Our soil sensor is simple to use. It can be directly inserted into the soil to measure the current soil moisture content, or it can be connected to a soil irrigation system and used with a controller to control soil irrigation. Can be buried in the soil for long-term measurement.
8. We have a variety of soil sensors that can measure soil temperature, humidity, nitrogen, phosphorus, potassium, pH or EC and other elements. Meet the measurement needs of different places. Provide rs485 and analog signal output modes. Easy to calibrate. Long using life.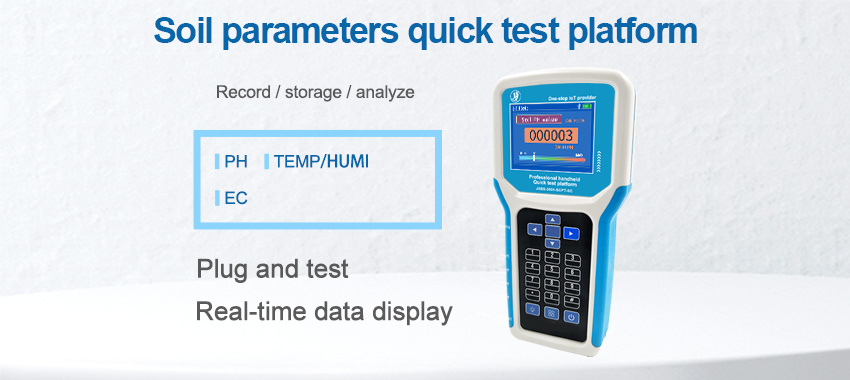 Soil Hygrometer Parameters
| | |
| --- | --- |
| Parameter name | Parameter value |
| Probe length | 70mm |
| Probe diameter | 3mm |
| Probe material | 304 stainless steel |
| Sealing material | epoxy resin (black flame retardant) |
| Cable length | standard two meters |
| Protection level | IP68 |
| Soil moisture measurement area | within a cylinder with a radius of 7cm centered on the central probe |
| Operating temperature |  -40℃~+60℃ |
| Core chip temperature resistance | 85℃ |
| Accuracy | ±2% within 0-50%, @ (brown soil, 30%, 25℃) ±3% within 50-100%, @ (brown soil, 60%, 25℃) |
| Probe material | 304 stainless steel |
| Output signal | RS485/4-20mA/0-5V/0-10V |
Application:
The soil moisture sensor is suitable for soil moisture monitoring, scientific experiments, water-saving irrigation, greenhouses, flowers and vegetables, grassland pastures, soil rapid testing, plant cultivation, sewage treatment, precision agriculture, and other occasions. Soil moisture sensor can be combined with wind speed sensor, wind direction sensor, rain gauge, solar radiation shield, rain and snow sensor, UV sensor, solar radiation sensor, sunlight sensor, atmospheric pressure sensor, etc. to form a weather station monitoring system.
Product Size:
Attention:
(1) Please be careful not to connect the wrong line sequence, because the wrong connection will cause the equipment to burn
(2) By default, 1.0 meters long wire is provided. Customers can extend the wire or connect it in sequence according to their needs.
(3) Note that there is no yellow line in the sequence that may be provided in some factory batches. In this case, the gray line is equivalent to replace the yellow line.
FAQs
More informations about Renke soil moisture sensor
How to install a soil moisture sensor?
Since the electrode directly measures the conductivity of the soluble salt ions in the soil, the soil volumetric water content must be higher than about 20% when the soluble ions in the soil can accurately reflect the conductivity of the soil. In the long-term observation, the measured value after irrigation or rainfall is closer to the true level. If performing a quick test, water the soil to be tested first, and then measure after the water is fully penetrated.
What is the output of the soil moisture sensor?
Our company provides customers with four output modes: RS485 Modbus, 4-20ma, 0-5v, and 0-10v.
Where to place the soil sensor?
Place the fixed sensor between the plants at the desired depth.
Mark the place where the sensor is placed to prevent the sensor from being damaged
Do not install the sensor near the pivot wheel track, and make sure that the sensor is in direct contact with the soil and has minimal interference to the soil during the installation process.
Attachment