The controller for the irrigation system in the home yard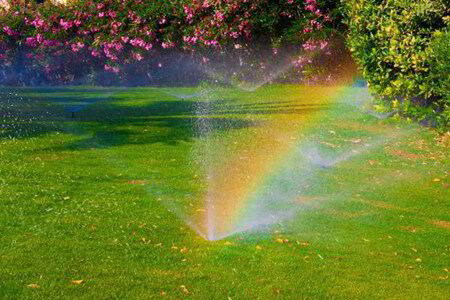 Have you been sitting on the fence about getting a professional irrigation system controller installed on your property? Proper watering is one of the most important aspects of proper lawn care, but watering can be incredibly time consuming and ineffective if not done correctly. An irrigation system will help make watering easy, but you should know about the benefits. Hydro-Tech Irrigation can introduce you to just some of the perks!
Here are just some of the benefits of installing an irrigation system for your property:
You'll save time.
For folks used to watering with a garden hose or manual sprinkler, you know just how time consuming watering your lawn can be. Watering with such methods requires planning and a significant chunk of time. Also, when you consider that the best time to water your lawn is between 4 and 10 a.m., timing is especially challenging. By having an irrigation system installed, you can set it to run automatically without you.
You'll water more strategically
No more water runoff on sidewalks and driveways! Your irrigation system can be strategically positioned to focus on the right areas of your lawn.
You'll enjoy better aesthetics.
You'll also get to say goodbye to the clutter of hoses and sprinkler heads lying around on your property.
You'll likely grow a healthier lawn.
Most lawns need between 30 and 60 minutes of watering once or twice a week. If your lawn gets too much or too little water its health can suffer. Luckily, a professional sprinkler system can give your lawn and garden the perfect amount of water every time with little to no waste.
You'll get more freedom as a property owner.
An automatic sprinkler system means you are no longer bound to a specific watering schedule. You can take a vacation, or change your routine without worrying about watering your lawn.
You'll benefit from greater flexibility.
There's an irrigation system for any size or shape property, while manual sprinklers are all more limited in what types of lawns they can accommodate.
You'll save water.
Irrigation systems are more eco-friendly than manual methods because they strategically use less water and minimize waste.
If you'd like to learn even more about the benefits of a sprinkler system for your lawn, or need irrigation system controller or repair, don't hesitate to contact us today!