Background:
If you've ever wondered whether or not you should invest in a commercial irrigation system for your business, the answer is yes. Businesses in every industry can benefit from the installation of a professional irrigation system. Not only will you get to enjoy a beautifully landscaped and maintained property, but you may also see more traffic through your business due to curb appeal.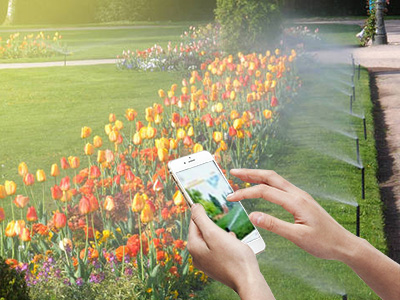 REASONS YOU SHOULD INVEST IN A COMMERCIAL IRRIGATION SYSTEM
There are a variety of reasons business owners should consider investing in a commercial irrigation system. Many people believe that your property is a reflection of your business. If this is the case, you will want to continue keeping your business's lawn well maintained and beautiful all year round.
WATER CONSERVATION
If you are watering your commercial lawn on your own, you could be wasting an incredible amount of water. It's no surprise water bills can add up quickly. However, professional irrigation systems are one of the best ways to conserve water while saving your business money in the long run.
FIRST IMPRESSIONS
If you are a business owner, you know the importance of a good first impression. If customers step onto a rundown property, they may think it is a reflection of the business or employees working inside. With an irrigation system, many customers will be impressed by your efforts to keep your commercial property in pristine condition throughout each season
CUSTOMIZABLE SYSTEMS
Some business owners worry that a professional irrigation system won't work well on their commercial property. With the help of irrigation experts atJXCT, you can design your very own irrigation system that works for the good of your business. No matter the size of your commercial lawn, we can help customize a design plan fit for you.
WHY ARE LANDSCAPING IRRIGATION SYSTEMS IMPORTANT?
Irrigation systems are not only important for homeowners looking to increase their property value and add curb appeal to their house. A professionally designed irrigation system can also assist business owners and operators build their companies by offering employees and customers a well-maintained property to work and visit.
IRRIGATION SYSTEMS FOR GOLF COURSES
It's no surprise that the key to a successful round of golf is a professionally designed and maintained course. Believe it or not, golf games can be tremendously affected by how well the irrigation system works. From sprinkler heads to pump stations, every component of a golf course's irrigation system is important. Understanding golf course irrigation system maintenance can be difficult to understand, because some operators want their greens to be in pristine condition at all times. Oftentimes, this may lead to over-irrigating which can cause unexpected problems. Hiring a professional to design, install and maintain your irrigation system can significantly improve not only the way your course looks from the outside, but also how it operates behind the scenes.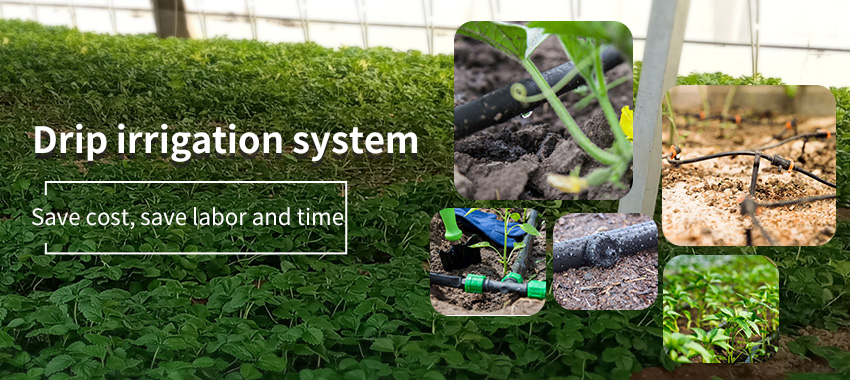 IRRIGATION SYSTEMS FOR BUSINESSES
When running a business, first impressions are everything. Whether you expect customers to show up on your front door step or not, it's important to keep a well-maintained property that represents your company well. Helping your customers feel safe and comfortable on your property can help build a mutually beneficial relationship. One way to make this happen is by investing in an irrigation system for your commercial property. From small gardens to larger landscaping, every business owner should consider irrigation system installation.
WHY YOU SHOULD HIRE A LANDSCAPING COMPANY TO DESIGN & INSTALL YOUR IRRIGATION SYSTEM
Professional irrigation systems are not a project you should tackle alone. Hiring a professional to design, install and maintain irrigation systems comes with a variety of benefits. If you are a professional client looking for expert irrigation installation, our team can help you save time and money with our professional irrigation system services.
1. PROFESSIONALS HAVE YEARS OF EXPERIENCE.
One of the most important reasons to hire a professional to install an irrigation system is their years of experience and expertise. The team at JXCT have helped clients design irrigation systems for a variety of locations. This gives them insight into any questions or concerns you may have regarding your property. If you attempt to install your own irrigation system, you may end up spending an unnecessary amount of time and money for your business. You may also be unaware of local and state regulations regarding landscaping and irrigation guidelines. Our team of professionals can help avoid any issues that may arise during this process.
2. PROFESSIONALS DON'T CUT CORNERS.
There is nothing worse than believing you can complete a large project such as irrigation system installation and realizing you've caused more harm than good. Attempting to tackle a tedious and time consuming design for irrigation can bring a variety of emotions such as worry, stress and frustration. These feelings may convince you to cut corners, leaving your irrigation system in an unstable state. Irrigation experts do not cut corners. We know the best methods for installing irrigation systems, so that you can have peace of mind in the long run.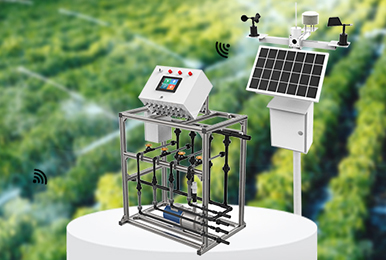 3. PROFESSIONALS ARE PREPARED FOR UNEXPECTED PROBLEMS.
No matter what type of outdoor project you are working on, you are bound to experience a few unexpected problems. The great thing about hiring an irrigation expert to install your irrigation system is that we come prepared for any problem that may arise. Our team of professionals arrives with every tool we may need to find a solution during unexpected situations.
4. PROFESSIONALS HAVE ACCESS TO QUALITY PRODUCTS AND EQUIPMENT.
Another reason to hire a professional to design and install your irrigation system is they have access to high-quality products and the right equipment for the project. Though you may research and purchase the tools you think you need to complete your project successfully, you never know what problems may arise. Without the proper tools and equipment, your irrigation system project could be delayed or even fail. Alongside equipment, professionals also use top-notch irrigation brands and products you may not have access to elsewhere. The products we use at JXCT are designed to meet the needs of every one of our clients. For more irrigation equipment ,please consult JXCT