Background
Whether it is farmland or a garden, the most important thing for crops to grow and bloom beautifully is soil. Knowing our soil conditions can better help us decide what kind of plants to grow. Treating the soil is important not only for agricultural production but also for successful gardening. Check soil fertility, pH, and humidity levels to guide you in preparing and maintaining garden beds.We can use soil sensors for online monitoring.

Soil sensor
There are various soil sensors on the market, such as soil moisture sensor, soil NPK sensor, soil pH sensor, and so on. After the sensor is installed, insert the detection end into the soil and log on to the platform to get the reading. This measurement method is simpler and more convenient than the first one, but the current sensor brands in the market are uneven, which will test your professionalism very much. Secondly, this kind of sensor usually measures a single element. Therefore, if you want to fully understand the various parameters of the soil, it means that you have to buy a lot of soil sensors. This will increase your cost, and the measurement process will also become complicated.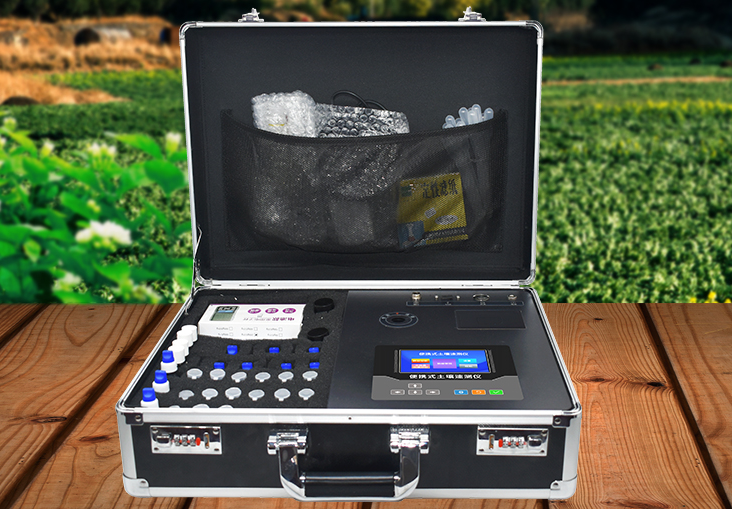 Soil nutrient testing equipment
Soil nutrient testing equipment is a device that uses the principle of photoelectric colorimetry to measure soil nutrients. When a certain extractant is used to extract soil, fertilizer, or crop plants, effective nutrients enter the solution, and the nutrients in the solution can react with the specific color developer to generate colored substances to make the solution appear color. The depth of the color of the solution is related to the nutrients. 
The soil nutrient testing equipment is a portable instrument for quickly testing soil nutrients. However, the accuracy and precision of soil nutrient test results are difficult to guarantee. Secondly, the result of the soil nutrient test is a relative value. It is necessary to have a matching fertilizer field test to establish a recommended fertilization index system. At present, most soil nutrient testing equipment has not yet established a complete recommended fertilization index.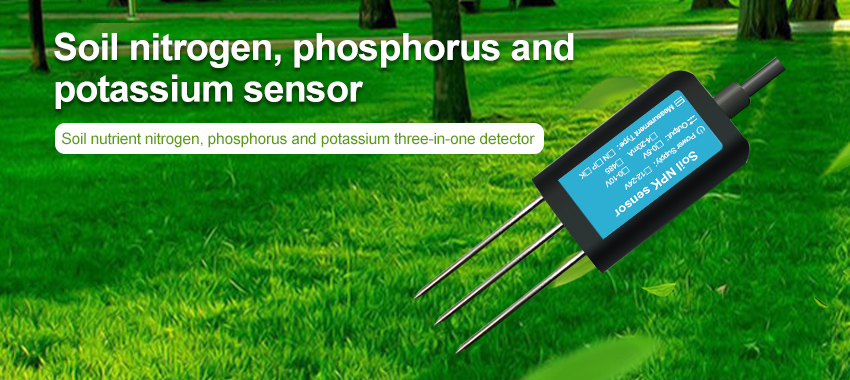 5 in 1 integrated soil sensor
5 in 1 soil sensor is a soil all-in-one sensor independently developed by the company, which can simultaneously monitor soil temperature, soil moisture, soil pH, soil electrical conductivity (EC), soil nitrogen(N), phosphorus(P) and potassium(K). The soil all-in-one sensor(5 in 1 soil sensor) adopts a new generation of international TDR measurement method, and the detection accuracy can reach within 3%; the special metal probe greatly extends the service life of the product.
Comprehensive soil sensors (five-in-one soil sensors) are widely used in scientific experiments, water-saving irrigation, greenhouses, flowers and vegetables, grass and pasture soil rapid measurement, plant cultivation, grain storage, and measurement of moisture content and temperature of various particulate matter.