Background
With the development of Internet of Things technology, sensors and wireless transmission technology have been widely used in smart agriculture. Smart agriculture is based on traditional agriculture, equipped with advanced facilities and perfect monitoring systems. Wireless transmission systems based on Lora technology can improve agricultural productivity and reduce environmental pollution, thereby maximizing cost savings for agricultural producers or businesses. In this article, we will introduce the LORA sensors commonly used in smart agriculture and the complete LORA agricultural irrigation system in detail.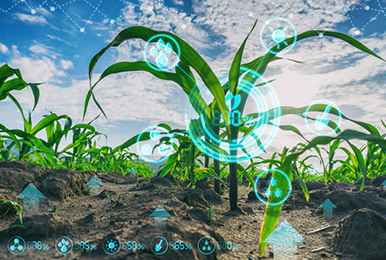 What is a LoRa sensor?
LoRa sensors use LoRa technology to measure various environmental factors. Unlike traditional sensors, LoRa sensors send measurement data to the LoRa gateway through the LoraWan/LinkWan protocol, and finally to the server. There are many types of LoRa sensors, including LoRa optical sensor, LoRa temperature sensor, LoRa water leakage sensor, LoRa PIR sensor, LoRa soil moisture sensor, LoRa CARBON dioxide sensor, LoRa liquid level sensor, and LoRa noise sensor. It can be widely used in gas stations, intelligent buildings, greenhouse control, weather stations, industrial motors, thermal power plants, hot water boilers, public toilets and other environmental applications.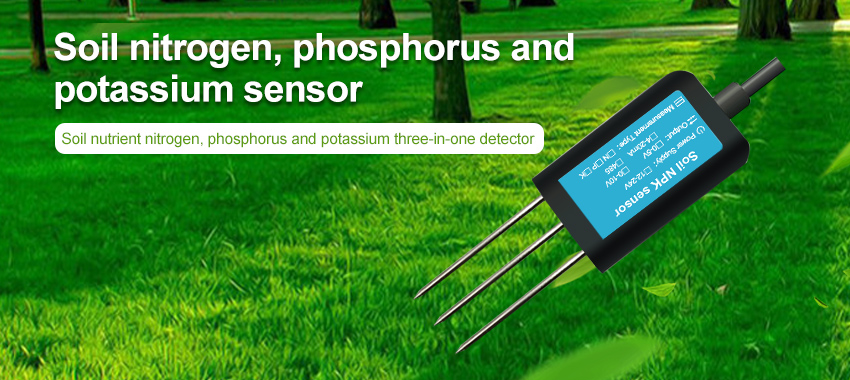 Intelligent irrigation system based on LoRA
Crops need water to grow. Too much or too little irrigation will affect their growth, and too much irrigation will cause a great waste of water resources. Lora-based intelligent agricultural irrigation system installs sensors such as light, carbon dioxide, soil temperature and humidity, liquid level and LoRa gateway in farmland to collect environmental data of crops and upload them to the visual platform. Real-time monitoring and analysis of the environmental conditions of crop growth to make intelligent decisions to improve crop yield.
In order to efficiently and scientifically manage agricultural water, HUMANco installed a lorA-BASED solenoid valve controller on the water valve. When Lora sensors detect a lack of soil moisture, the platform alarms and triggers the opening of water valves to irrigate crops. When the water is sufficient, the water valve is triggered to close and stop irrigation. Using Lora wireless smart irrigation, we can effectively control water waste, reduce labor costs and significantly improve crop irrigation efficiency.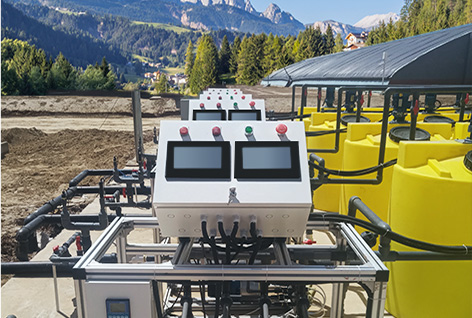 Why LORA?
Distance, no wiring
Lora sensor transmits the collected soil temperature, humidity, illumination and other information to the gateway through Lora wireless transmission technology. Through 4G transmission, the gateway is uploaded to the environmental monitoring cloud platform to realize data acquisition, analysis and remote control. By combining different thresholds set for different areas, the need for irrigation is determined.
Many controls
With timing irrigation, manual irrigation, intelligent irrigation and other modes, according to the growth of crops to choose the appropriate irrigation method. The system can be controlled remotely from a mobile phone or computer. Proper irrigation can save water resources, increase crop yields, prevent soil erosion and reduce economic input.
Large screen display
LED display displays real-time monitoring data of different measuring points, and you can view maps. Through data comparison, irrigation schemes can be obtained and irrigation methods can be constantly optimized. Grasp the growing environment of crops in time. Farmland could also be fitted with high-definition cameras to monitor crop growth as well as data.
Viewing Historical Data
Data collected by Lora sensors and watering times will be stored in the environmental monitoring cloud platform. Cloud platforms can store large amounts of data for up to three years. Can realize table view, broken line view, track view and other ways of data view.
Intelligent alarm
The alarm system will alert the administrator when certain elements of the Lora sensor are outside the normal range. The administrator can view the monitoring point through high-definition video and take proper measures.