Product Introduction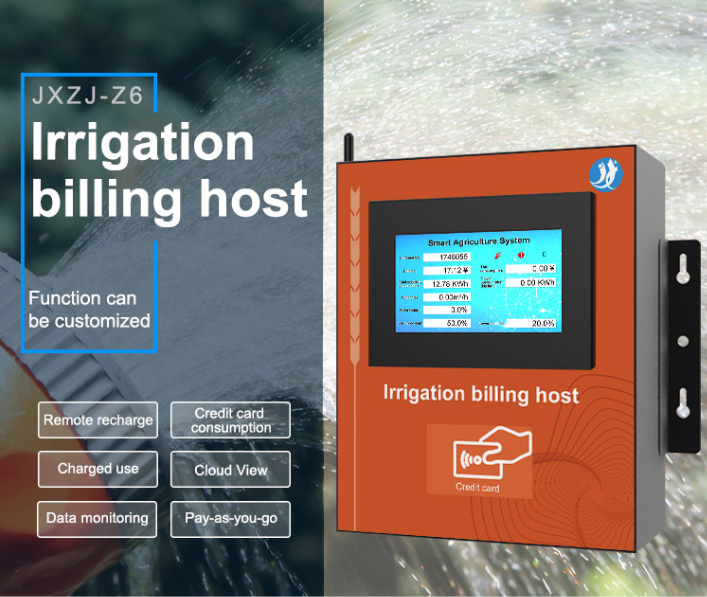 The application of water-saving irrigation billing control system technology fills a blank of rice field irrigation technology. The use modern automatic control technology, radio frequency trigger new technologies, such as the shaft water control, automatic measurement, water price business accounting, cost of water storage, and other functions, implements for crop irrigation at any time, on-demand irrigation, better solve a one the contradiction between production and irrigation, with the use of safe, billing accuracy, low failure rate, convenient maintenance, It has a wide application prospect.
★ Flexible communication
Field monitoring equipment can flexibly choose GPRS, 4G, NB-IoT, LoRa, optical fiber and other communication modes.
★ Rich function
The irrigation control and billing system has the functions of field display, local control, remote control, early warning and analysis, and supports customized development.
★ Remote operation and maintenance
The monitoring software supports remote access by computer and mobile APP, which facilitates water supply/distribution management and system maintenance.
★ Multiple alarm
When data is abnormal or equipment is faulty, alarm can be sent through monitoring software, mobile phone APP, short message and other forms.
★ Intelligent operation
It can automatically control the operation of the fetching pump set according to the water level of the pool. Automatically open/close the electric gate according to the water level of the channel; Automatic water distribution according to water source and user payment.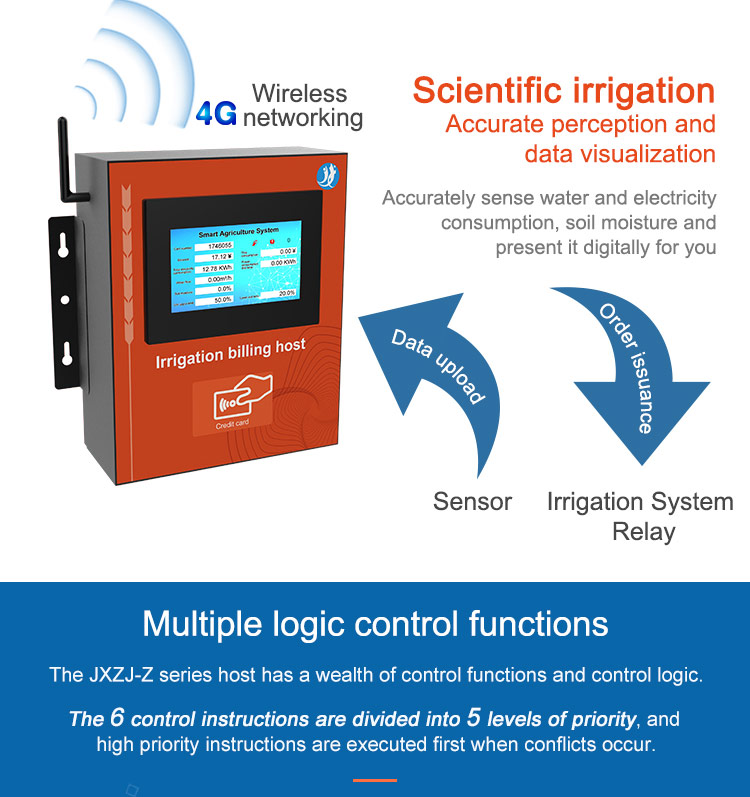 | | |
| --- | --- |
| Parameter name | Parameter value |
| power supply | 220V AC |
| power consumption | ≤30W |
| Number of control channels | ≤4 channels (customizable) |
| Number of sensing channels | 32 groups or less |
| Allowable relay current | ≤10A |
| Contactor allowable current | ≤90A(Optional according to configuration) |
| Working temperature | .-20-70°C |
| Working humidity | 0-95% RH without condensation |
Application:
Water-saving irrigation RF billing control system is widely used in landscape irrigation, farming guidance, greenhouse irrigation, pasture planting and other scenarios of irrigation billing.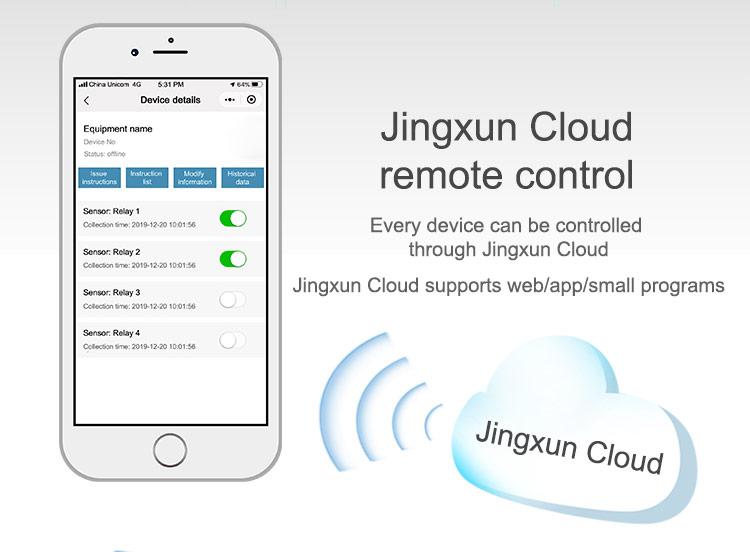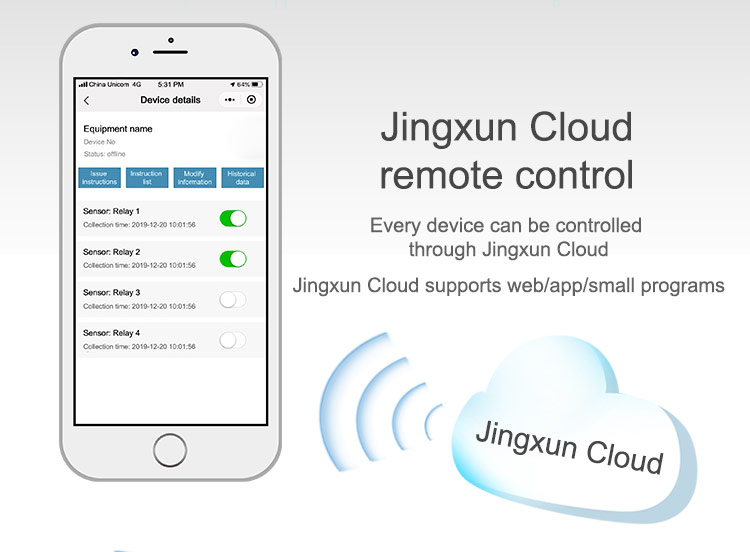 How to use Water-saving irrigation billing control system?
1. Recharge your water card
The water card of the equipment is recharged with a certain amount in advance, which is calculated according to the electricity consumption * consumption coefficient = consumption amount. Thus realize the user according to the amount of charge.
2. Touch control
Touch the screen to control each device and view the information of each group of sensors. Check the data situation through Jingxun cloud, manage and monitor the use of billing system through mobile app or small program.
 FAQs
1.Is the equipment waterproof ?
Our irrigation billing system is equipped with an external waterproof metal shell. The waterproof design makes the equipment not afraid of wind, rain and sand, and easily cope with various complex environments.
2.How do you fix something when it's broken?
In the case of non-human damage, the user can apply to return to the factory for maintenance, we have professional after-sales staff to deal with you, to ensure the stable use of equipment returned to the user, to ensure the stability of product quality.
Attachment