Product Introduction
This is an ABS bucket type rain gauge from the weather station. It is a more commercial rain gauge at a lower price than the standard stainless steel tip bucket rain gauge. It uses the working principle of a standard tip-bucket rain gauge, but due to material problems, its accuracy and service life are slightly lower than that of a stainless steel rain gauge. If you are a beginner to rain gauges, or you are on a budget and want to buy a cheap rain gauge, then our ABS Dump Bucket rain gauge will be your best bet.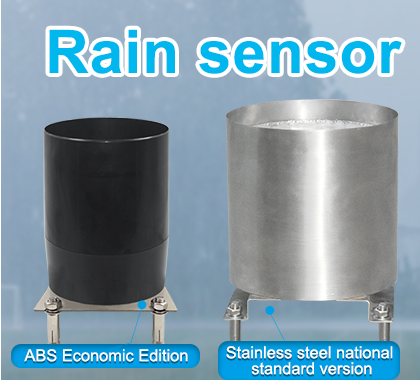 Model: JXBS-3001-MCYL
MOQ: 1 PCS
Delivery date: within 24 hours
The tipping bucket of our rain gauge is equipped with constant magnetic steel, and the reed switch bracket is equipped with a reed switch. When the equipment leaves the factory, the magnetic steel, and the reed switch have been adjusted at a suitable coupling distance so that the output signal of the instrument and the number of flipping buckets can be determined.