Soil is the foundation of agriculture and plays a vital role in crop growth, productivity, and sustainability. Understanding soil conditions is crucial for effective agricultural management, including irrigation, fertilization, and pest control. Soil sensors have emerged as powerful tools for monitoring soil properties and providing real-time data that can revolutionize farming practices. This article explores the role of soil sensors in agriculture, their applications, benefits, challenges, and future prospects.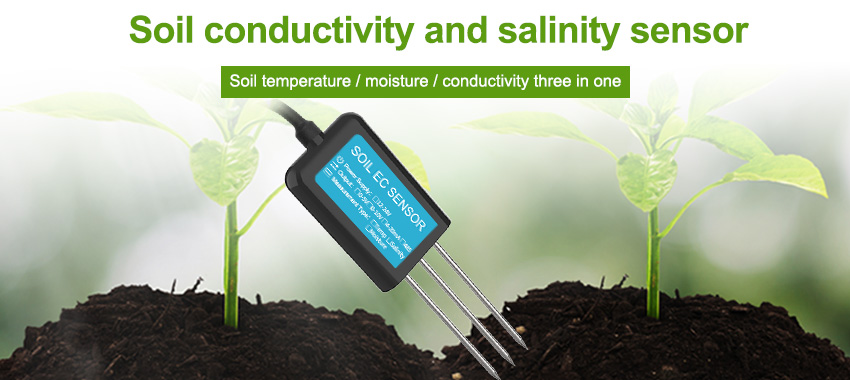 Importance of Soil Management in Agriculture:

The success of agricultural practices heavily relies on proper soil management. Soil properties such as moisture content, temperature, nutrient levels, pH, and salinity significantly influence plant growth and development. Monitoring these parameters is essential to optimize resource utilization, enhance crop yields, mitigate environmental impacts, and ensure sustainable agricultural practices.
Soil Sensors in Agriculture:

Soil sensors are electronic devices designed to measure various soil parameters accurately and provide real-time data. They offer several advantages over traditional soil sampling methods:
Real-time Monitoring: Soil sensors enable continuous monitoring of soil parameters, offering up-to-date information on soil conditions. Real-time data helps farmers make informed decisions promptly and implement timely interventions.
Precision Agriculture: Soil sensors facilitate precision agriculture by providing site-specific data. Farmers can identify spatial variability within fields and apply inputs, such as water and fertilizers, precisely where they are needed. This targeted approach optimizes resource utilization and reduces waste.
Resource Conservation: By monitoring soil moisture levels, soil sensors allow farmers to optimize irrigation practices. They can prevent overwatering, which not only conserves water resources but also avoids nutrient leaching and the associated environmental pollution.
Enhanced Nutrient Management: Soil sensors assist in determining nutrient levels in the soil, enabling farmers to tailor fertilizer application to meet crop requirements accurately. This precision minimizes nutrient runoff and reduces the risk of groundwater contamination.
Applications of Soil Sensors in Agriculture:

Soil sensors have a wide range of applications in agriculture:
Irrigation Management: Soil moisture sensors help farmers optimize irrigation scheduling by providing real-time data on soil water content. This information ensures that crops receive adequate water without wasting resources.
Nutrient Management: Soil sensors measure nutrient levels, such as nitrogen, phosphorus, and potassium, allowing farmers to precisely allocate fertilizers based on crop needs. This approach minimizes fertilizer usage, reduces environmental pollution, and improves nutrient use efficiency.
Crop Disease and Pest Management: Soil sensors can detect early signs of soil-borne diseases and pest infestations. By identifying these issues in the early stages, farmers can take appropriate measures to control the spread, reduce crop damage, and minimize the use of chemical pesticides.
Soil Health Assessment: Soil sensors provide valuable insights into soil health parameters, including pH, salinity, organic matter content, and compaction. Farmers can monitor soil quality over time, identify trends, and implement strategies to improve soil health for long-term sustainability.
Challenges and Future Prospects:

While soil sensors offer immense potential in agriculture, several challenges need to be addressed:
Standardization and Compatibility: There is a need for standardized protocols and compatibility between different soil sensor technologies. This will ensure consistent and accurate measurements across different devices and simplify data integration.
Data Interpretation: Soil sensor data can be complex and require advanced data analytics tools and algorithms for interpretation. Developing user-friendly interfaces and decision support systems will enable farmers to make sense of the data and apply it effectively.
Cost Considerations: The cost of soil sensors can be a barrier to their widespread adoption, especially for small-scale and resource-limited farmers. Research and development efforts should focus on developing affordable sensor technologies without compromising accuracy and reliability.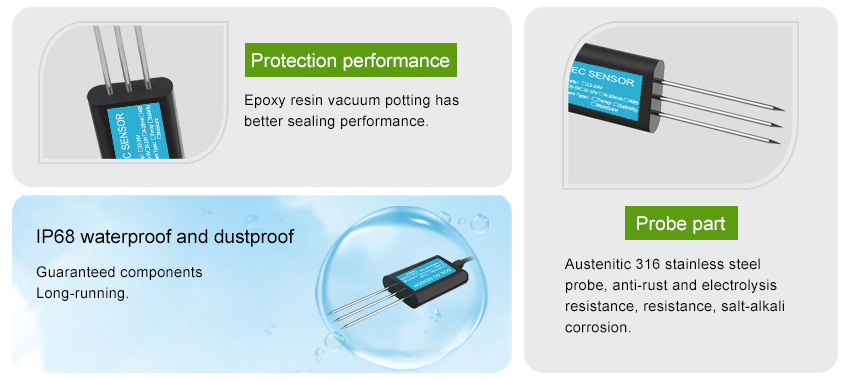 Calibration and Maintenance: Regular calibration and maintenance are essential to ensure accurate sensor readings. Providing training and support for farmers to calibrate and maintain the sensors will be crucial for their successful implementation.
The future prospects of soil sensors in agriculture are promising:
Sensor Integration and IoT: Integrating soil sensors with IoT platforms can create interconnected networks of sensor data, enabling centralized monitoring, analysis, and control of soil conditions across large agricultural areas.