Precision agriculture is a modern approach to farming that utilizes advanced technologies to optimize crop production. One crucial component of precision agriculture is soil sensor technology. Soil sensors provide real-time data on various soil parameters, allowing farmers to make informed decisions about irrigation, fertilization, and crop management. This article explores the role of soil sensors in precision agriculture and their benefits in improving crop yield and sustainability.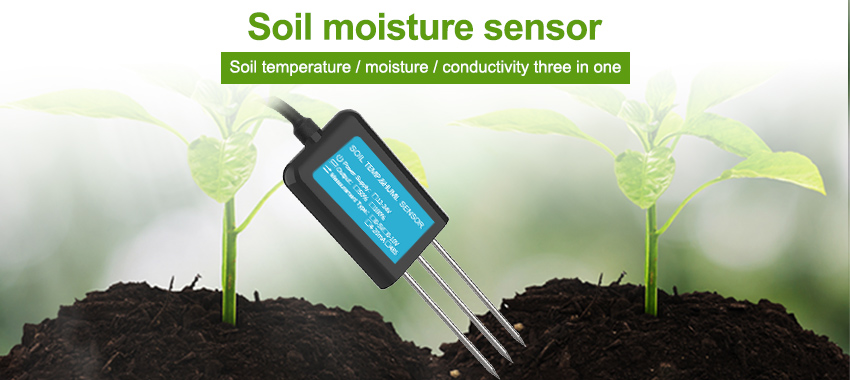 Understanding Soil Sensors:
Soil sensors are devices designed to measure and monitor essential soil properties such as moisture content, temperature, electrical conductivity, and nutrient levels. These sensors can be placed at different depths in the soil or integrated into irrigation systems to provide continuous monitoring of soil conditions.
Optimizing Irrigation Practices:
Water management is critical in agriculture, as both over-watering and under-watering can lead to reduced crop productivity and environmental damage. Soil sensors play a key role in optimizing irrigation practices by providing real-time data on soil moisture levels. Farmers can accurately determine when and how much water to apply, reducing water wastage and ensuring optimal crop growth.
Improving Nutrient Management:
Proper nutrient management is essential for maximizing crop yield and minimizing environmental impacts. Soil sensors enable farmers to monitor soil nutrient levels, such as nitrogen, phosphorus, and potassium, in real-time. This information helps farmers precisely tailor fertilizer applications to meet the specific needs of the crops, reducing nutrient runoff and enhancing nutrient use efficiency.
Enhancing Crop Health and Disease Management:
Soil sensors can also provide valuable insights into soil health and disease management. Certain soil parameters, such as electrical conductivity and temperature, can indicate the presence of soil-borne diseases or imbalances in nutrient availability. Early detection allows farmers to take preventive measures, such as adjusting pH levels or applying appropriate treatments, before the diseases spread and affect crop health.
Site-Specific Crop Management:
Precision agriculture aims to treat different areas of a field individually, based on their specific characteristics. Soil sensors enable farmers to create detailed soil maps by collecting data from multiple locations within the field. This information helps identify variations in soil properties, allowing for site-specific crop management strategies such as variable-rate fertilization or targeted pest control.
Reducing Environmental Impact:
By optimizing resource use, precision agriculture minimizes the environmental impact of farming practices. Soil sensors play a crucial role in this process by improving the efficiency of water and fertilizer applications. With accurate data on soil moisture and nutrient levels, farmers can avoid excessive use of inputs, reducing the risk of nutrient leaching into water bodies and preserving water resources.
Integration with Other Technologies:
Soil sensors can be integrated with other technologies such as GPS, remote sensing, and data analytics to enhance precision agriculture systems further. For example, combining satellite imagery with soil sensor data can provide a comprehensive understanding of field conditions, enabling farmers to make more informed decisions. These integrated systems facilitate automated data collection, analysis, and decision-making processes, streamlining farm operations.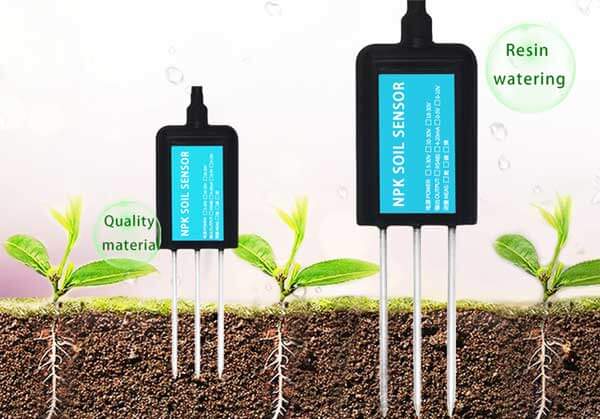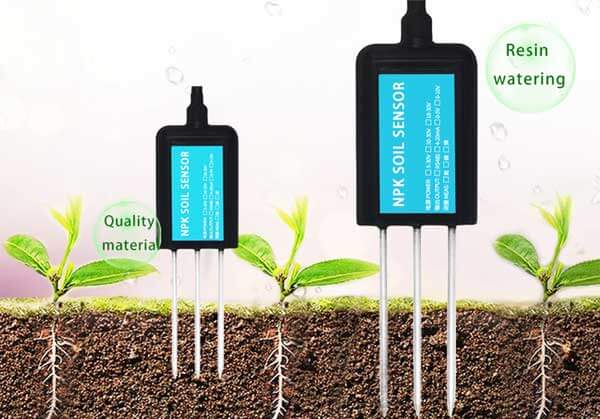 Challenges and Future Perspectives:
While soil sensors offer significant benefits, there are challenges that need to be addressed. Maintenance and calibration of sensors, data interpretation, and cost can be barriers for wider adoption. However, ongoing advancements in sensor technology, increased affordability, and improved user-friendly interfaces are overcoming these challenges. The future of soil sensors lies in their integration with artificial intelligence and machine learning algorithms, enabling predictive models for even more precise recommendations.
Conclusion:
Soil sensors play a vital role in precision agriculture by providing real-time data on soil parameters. They enable farmers to optimize irrigation practices, improve nutrient management, enhance crop health, and reduce environmental impacts. As technology continues to advance and costs decrease, soil sensors will become an integral part of sustainable and efficient farming practices. The integration of these sensors with other technologies will further enhance precision agriculture, allowing farmers to make data-driven decisions for increased productivity and profitability.